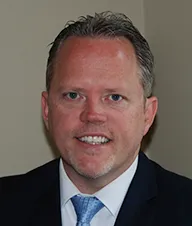 Edward J. Suchora, D.M.D.
Dr. Suchora received his undergraduate degree majoring in chemistry at Rutgers University in 1993. Dr. Suchora then went on to receive his dental degree from the University of Medicine and Dentistry of New Jersey in 1997. While attending UMDNJ Dr. Suchora was selected by his professors to tutor fellow students in restorative and prosthodontics dentistry.
Dr. Suchora has received prestigious awards including:
Foresight Leadership Award
Achievement Award in Endodontics
Prosthodontic Honor Society
Dr. Suchora's professional memberships include:
Upon completion of dental school, Dr. Suchora began private practice in central New Jersey before settling in Saddle Brook, NJ.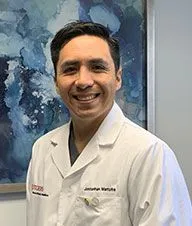 Dr. Jonnathan Matute
Doctor Matute is a 2020 graduate of Rutgers School of Dental Medicine. Upon graduating Rutgers, Dr. Matute attended a General Practice Program at Mountainside Hospital in Montclair, New Jersey. After successfully completing his residency, he joined Saddle Brook Family Dentistry as the practice's managing dentist.
Born and raised in Ecuador, Dr. Matute arrived in America in 2010 and immediately enrolled at Kean University where he obtained his Bachelor degree in Biology. Upon graduating Kean University, he served one year as a teacher for Anatomy and Spanish. He then pursued his dream of becoming a Dentist and in 2016 he was accepted at Rutgers School of Dental Medicine. Dr. Matute is a member of The American Dental Association, New Jersey Dental Association and the Hispanic Dental Association.
Outside of his love for dentistry, Dr. Matute enjoys playing soccer and golf. He is an enthusiast of classic cars and is loves being with his family. He is a very active member in his community and enjoys mentoring high school and college students in the pursuit of their dreams.